Dublin University Boat Club
Rowing on the Liffey since 1836
The records for the 2016/17 season have been compiled and are available here: https://www.duboatclub.com/2016-17-records/. All the work of Cian Flynn.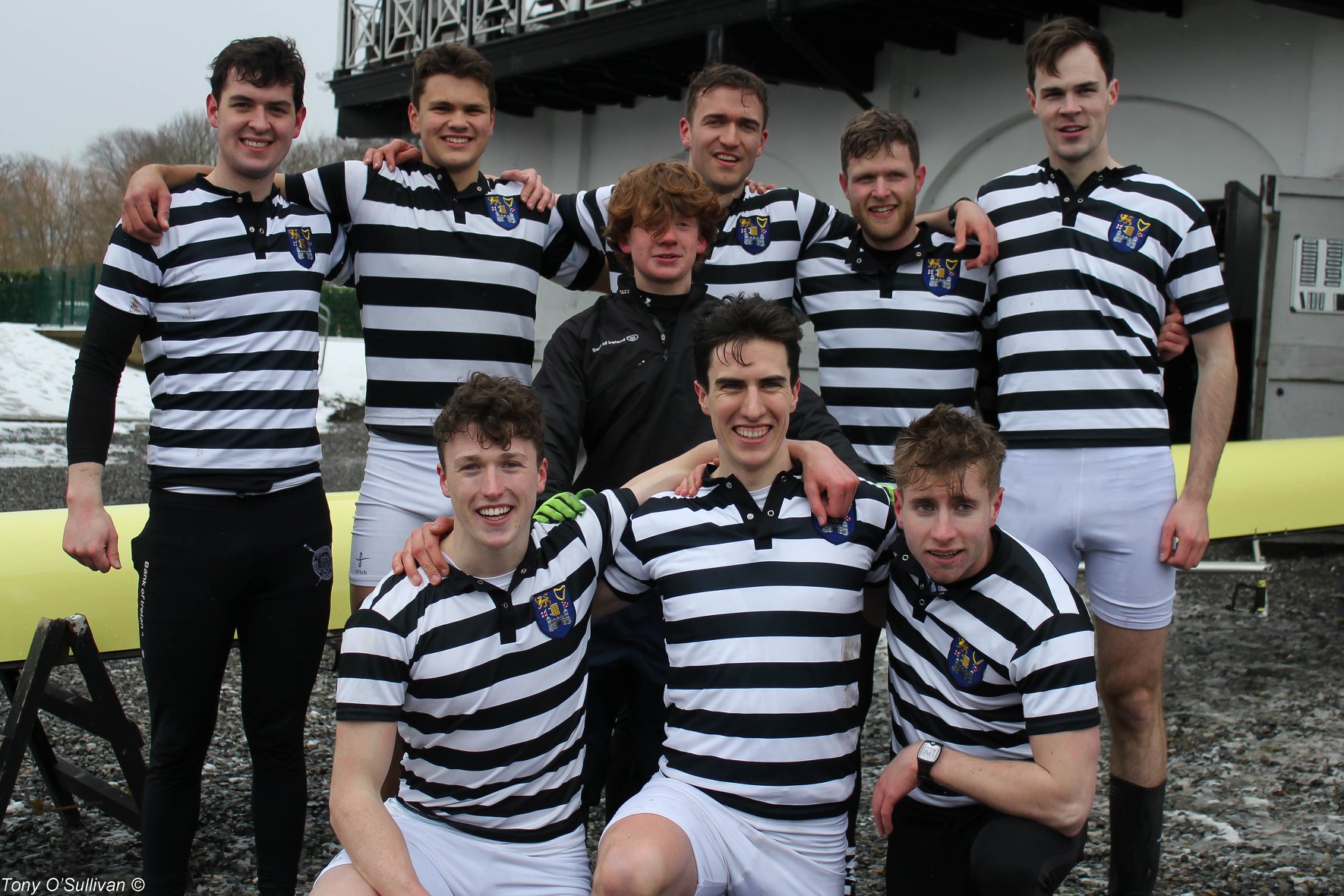 DUBC's Senior 8+ have concluded the 2017/18 season, placing 4th in the final. Earlier on, our Club 4+ raced brilliantly but ultimately came up short in their final, finishing 2nd out of 27 entries.
While both crews are very disappointed with the results, DUBC is proud of all that has been achieved this year and the culture that our new coach, Richard Ruggieri, has created. We are hugely thankful to everyone who has supported us throughout this season and look forward to coming back stronger next year.
DUBC's results at the National Championships:
4th – Senior 8+
3rd – Intermediate 8+
3rd – Club 8+
2nd – Club 4+
2nd – Novice 8+
Dublin University Boat Club is the rowing club of Trinity College Dublin. Established in 1898, the club continues a tradition of rowing excellence practiced in Trinity since 1836. Among the oldest rowing clubs of the world, DUBC maintains a long history of success at domestic and international level. Multiple wins at National Championship events feature prominently alongside victories at Henley Royal Regatta and Irish University Championships. DUBC's accolades span the breadth of competitive rowing, from novice level to World Championship and Olympic representation.
Rowing for DUBC offers the opportunity for intensive training in both sweep and sculling boats, accommodated by state of the art, high-performance facilities for both land-based and water training. Professional coaching structures and individualised training programmes facilitate the development of the student athlete, while encouraging the high academic standard demanded of students at Trinity.