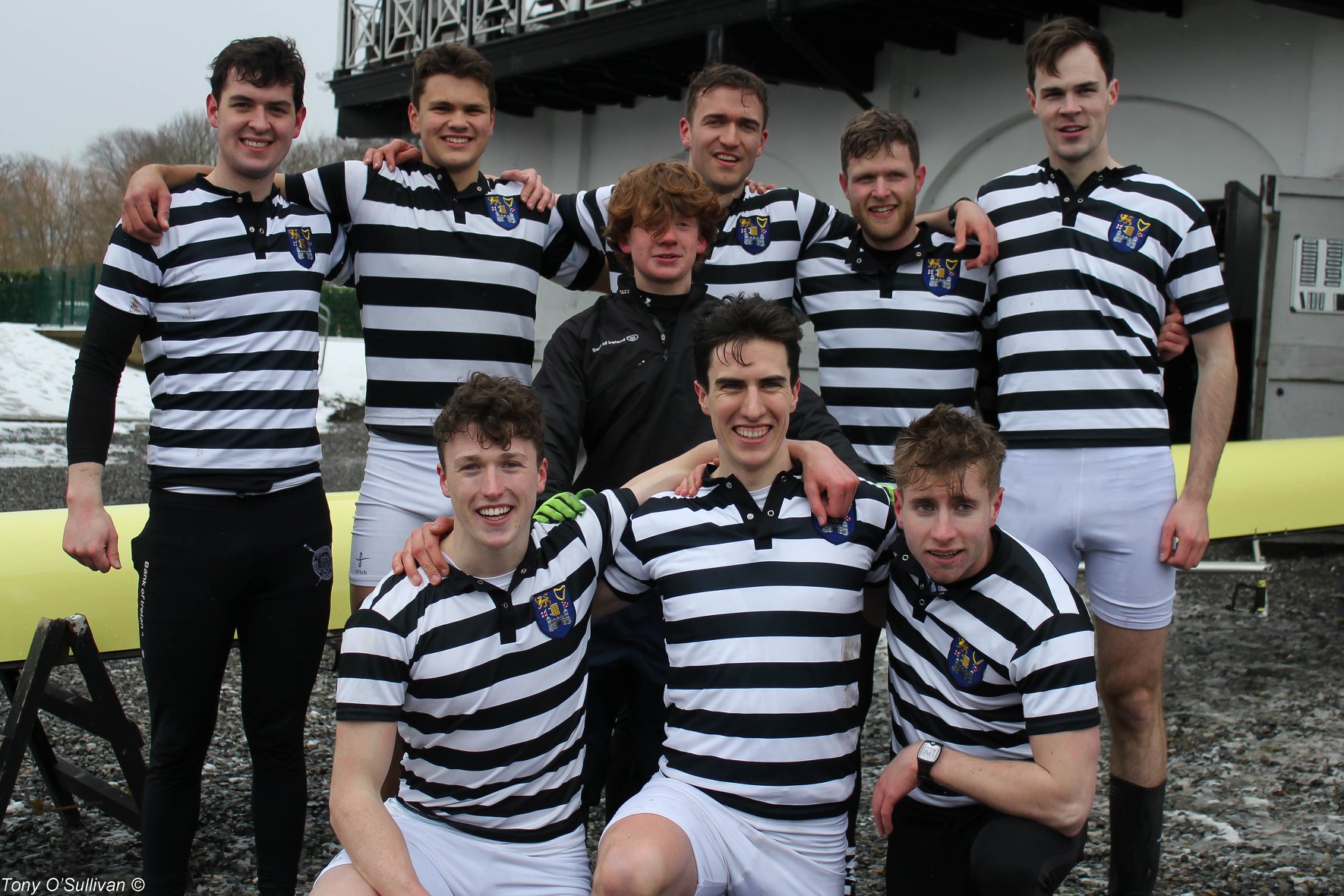 Gannon Cup Crew: (Top Row L-R) Will Doyle 3, Andrej Liadov 5, Rowan Hamilton Cox, Turlough Hughes 7, David Butler 2, Danny Pierse 6. (Bottom Row L-R) Gavin Moore 4, Mark Quigley Strk ,Brian Cronin Bow.
After a slight delay and a venue change due to adverse weather conditions, the Colours races took place on Sunday morning the 18th of March in Islandbridge.
The Dan Quinn crew raced a fantastic race, but unfortunately were beaten by two feet on the line. Congratulations to UCD.
The Gannon Cup was another exhilarating race, and DUBC came out on top by half a length after coming back from over a length behind to claim the Gannon Cup!
Well rowed Trinity!