Dublin University Boat Club
Rowing on the Liffey since 1836
Job Posting – Rowing Performance Development Officer
This position is directly related to the continued growth and development of Trinity Rowing, which has a heritage dating back over 180 years, and is currently one of four focus sports
within the University. The Rowing Performance Development Officer will play a key role in the enhancement of athlete recruitment, conditioning and training, sport science and
program support, and event planning.
Visit the following for specific details on this position:
Deadline 1st July. http://jobs.tcd.ie
DUBC travelled to Lough Rynn on Sunday for the University Championships. The  event had been originally scheduled for its usual slot in April but was postponed due to high winds.
In the opening race of the day, DUBC took home a tight victory in the Club 8+, beating NUIG into second place. An hour later, the Intermediate 8+ event won, beating UCD by clear water. With UCD having won the Novice race at the original event in April, this set up a showdown for the Wylie Cup in the senior event.
In the final race of the day, the Senior VIII+ raced well but ultimately lost out to an experienced UCD crew. This was the first race in the stripey for Lucas Prodohl, rowing in the bow seat.
The squad is now looking forward to competing at Cork Regatta in two weeks time.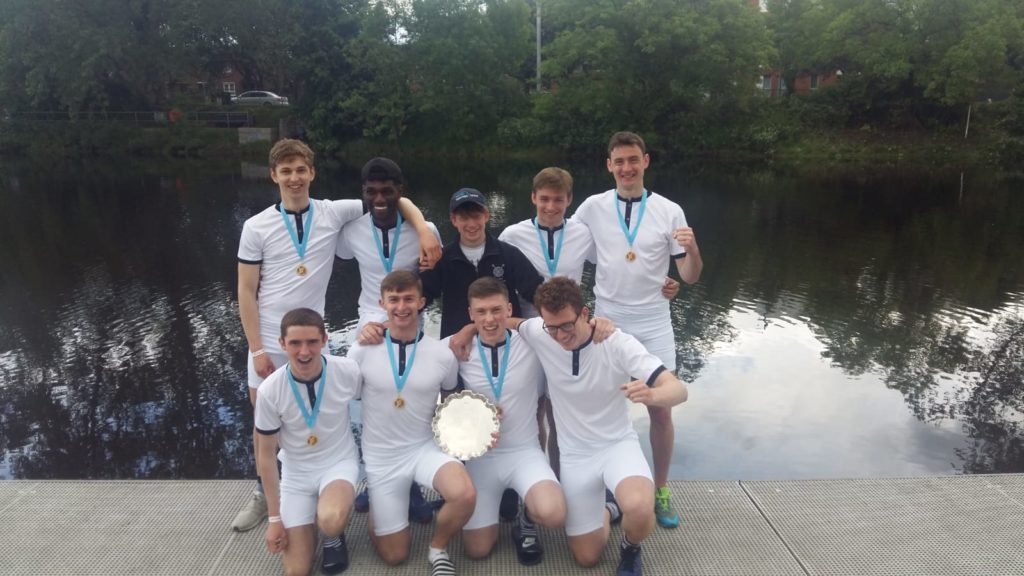 Congratulations to the DUBC Novice VIII+ who were victorious over their opposition from Queen's University at The University Boat Races in Belfast on Saturday. The crew sprinted into the lead off the start, and pushed away through the middle of the course to win by two lengths.
With our first crew at Lough Rynn training for the University Championships, our second crew raced in the senior event against a strong Queen's crew. The race was close in the opening half of the race, but they ultimately came up short against powerful opposition.
Thank you to everyone at Queen's Sport for running such a well-organised event.
Dublin University Boat Club is the rowing club of Trinity College Dublin. Established in 1898, the club continues a tradition of rowing excellence practiced in Trinity since 1836. Among the oldest rowing clubs of the world, DUBC maintains a long history of success at domestic and international level. Multiple wins at National Championship events feature prominently alongside victories at Henley Royal Regatta and Irish University Championships. DUBC's accolades span the breadth of competitive rowing, from novice level to World Championship and Olympic representation.
Rowing for DUBC offers the opportunity for intensive training in both sweep and sculling boats, accommodated by state of the art, high-performance facilities for both land-based and water training. Professional coaching structures and individualised training programmes facilitate the development of the student athlete, while encouraging the high academic standard demanded of students at Trinity.